Celebrating Lunar New Year 2022!
What's New in the Year of the Tiger?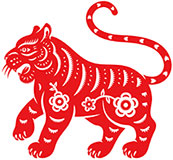 Paula Yoo sends this news:
From a Whisper to a Rallying Cry: The Killing of Vincent Chin and the Trial that Galvanized the Asian American Movement  was recognized with a YALSA Excellence in Nonfiction Honor 2022.
Paula Yoo's new work of YA nonfiction will explore a seminal moment in Korean American history, Sa I Gu, the 1992 Los Angeles civil unrest movement. Rising from the Ashes: How the 1992 Los Angeles Uprising Bridged Two Communities will focus on the destruction and rebirth of L.A.'s historic Koreatown, taking an in-depth look at the relationship between the Korean American and Black communities during these events and since. Publication is slated for fall 2023 from Norton Young Readers (W.W. Norton & Co.). Learn more.
Photo at left, credit Hyungwon Kang: December 2021: Paula Yoo visited Western Avenue in L.A.'s Koreatown, where many stores had burned to the ground in 1992. Almost 30 years later, trendy fashion boutiques, boba coffeehouses and Korean pop culture street art like "Squid Game" have risen from those ashes, as well as the birth of a new solidarity movement between the Korean American and Black communities.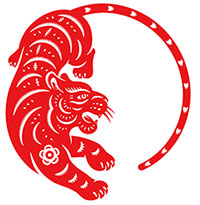 Coming August 30, 2022, a new MG novel, Double O Stephen and the Ghostly Realm (hope to have a cover to share with you soon).
Peter Lee's Notes from the Field earned a nomination for the Governor General's Literary Award in Young People's Literature (a big Canadian award!). Look for the audio book in January 2022 and the paperback in April 2022.
Krista Kim-Bap will have an audio book in 2022.
A new poetry collection from Janet Wong:
2022 NCTE Poetry Notable
Wong's original collection was the first book of Asian American children's poems to explore issues of race, culture, and identity.
In these 50 new pages of memoir, musings, social studies connections, and writing prompts, Janet Wong offers a fresh look at these topics and invites young readers to dive more deeply into the text.
Chelsea Clinton will be reading Juna's Jar for Read Across America Day on March 2.  Enjoy the reading!
Two new books this year:
Hidden Animal Colors, written and illustrated by Jane Park, will be available March 1, 2022 from Millbrook Press
Juna and Appa, illustrated by Felicia Hoshino, published by Lee & Low Books, May 1, 2022
I have three books coming out this year:
Lion Needs a Shot, which I wrote and illustrated, will be released on May 17, 2022 (Abrams).
Look for Luli and the Language of Tea, written by Andrea Wang. It is scheduled for publication on May 17, 2022 (Neal Porter Books).
Sometimes I Grumblesquinch, written by Rachel Vail, is due out July 19, 2022 (Orchard Books).
Chris Soentpiet invites you:
Attached is a photo of me holding my book The Last Dragon celebrating Lunar New Year.  I'll be uploading a Lunar New Year video to tie in with this holiday on February 1, 2022. You can watch it on YouTube.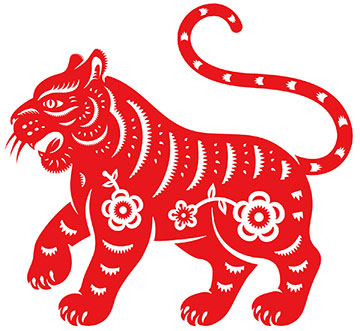 Good news from Linda Sue Park:
Honors for The One Thing You'd Save:
ALA Notable
Kirkus Best Books
Horn Book Fanfare
NPR Books We Love
Texas Bluebonnet master list 2022-2023
Nerdy Award for Poetry & Verse
Illustrations by Robert Sae-Heng chosen for the Society of Illustrators Original Art Show Exhibit
Many thanks to Natalie Paulie, proprietor of the children's website Cardboard Mom, for her enthusiastic double review of my last two books, Maya and the Turtle: A Korean Fairy Tale (Tuttle) and Land of Morning Calm: Korean Culture Then and Now (Shen's). Visit Cardboard Mom.
The image? One of Soma's famous tigers, Avatara.
June Jo Lee and Readers to Eaters bring us:
In May, look for Sandor Katz and the Tiny Wild, a picture book biography about Sandor Ellix Katz, the "fermentation revivalist,"  on his journey of transformation and how fermentation connects all, ALL of us on planet Earth. June Jo Lee and Jacqueline Briggs Martin are the co-authors and Julie Wilson is the illustrator. Book 4 in our Food Heroes series.
An NPR Best Book of the Year
A PopSugar Best Book of June!
Nominated to the 2022 YALSA Quick Picks for Young Adult Reluctant Readers list
Korean American social media influencer Sunny is shipped off to a digital detox camp in this hilarious, charming romantic comedy. Perfect for fans of laugh-out-loud coming-of-age stories.
"An absolute joy to read. I completely demolished it one sitting."—NPR.org
An author-illustrator, Dan-ah Kim is new to kiBooka:
Praise for The Grandmaster's Daughter:
"Young Sunny, already an accomplished black belt, practices taekwondo at a school of martial arts. … She leads a taekwondo class filled with students diverse in race and abilities. … Kim's bright palette and energetic cartoon artwork … bring depth to each page. … A lighthearted tale of responsibility with plenty of fun." (Kirkus Reviews)
Graci Kim sends these updates:
forthcoming releases
The Last Fallen Star (Gifted Clans trilogy, book 1) paperback releases May 3, 2022 
The Last Fallen Moon (Gifted Clans trilogy, book 2) hardcover releases June 7, 2022
awards, honors, other good news
The Last Fallen Star was a 2021 Goodreads Choice Awards Nominee for "Best Middle Grade & Children's Book" 
The Cursed Carnival and Other Calamities anthology debuted at #3 on the New York Times bestseller list 
what I'm working on now
The Last Fallen Realm (the final book in the Gifted Clans trilogy) releases in 2023!
I have a companion novel to Brother's Keeper coming out in 2022 by Holiday House.
The Taiwanese translation edition of Brother's Keeper (pictured at left) is currently out, and Turkish and South Korean editions are on the way.
I will also be a participating author at the Young Readers Festival by the Hong Kong International Literary Festival in March 2022.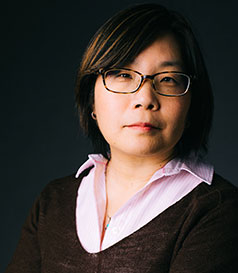 Takami Nieda, translator, says:
Read "A Translator's Note about Translating The Color of the Sky is the Shape of the Heart (Soho Press, April 22, 2022)."
This book, now in translation for the first time (Takami Nieda, translator), the award-winning debut by Chesil that broke literary ground in Japan explores diaspora, prejudice, and the complexities of a teen girl's experience growing up as a Zainichi Korean, reminiscent of Min Jin Lee's classic Pachinko and Sandra Cisneros's The House on Mango Street.
Junghwa Park has a new book out June 22, 2022:
I do have a new book, 12 Days of Kindness, coming out in June 2022. It is written by Irene Latham and will be published by Putnam.
And I am working on a new book, Big Girl Eats Tteokguk, as an author and illustrator. It will be published by Little, Brown in winter 2024. The story is based on the Korean Lunar New Year and Tteokguk tradition. 
I have a book called City of Orange coming out May 24, 2022. 
From the publisher: This imaginative and affecting new novel is beloved, bestselling, and award-winning author David Yoon at his finest: thought-provoking and heart-piercing, by turns funny and challenging, and at all times deeply human.
A man who cannot remember his own name wakes up in an apocalyptic landscape, injured and alone. He has vague memories of life before, but he can't see it clearly and can't grasp how his current situation came to be. He must learn to survive by finding sources of water and foraging for food. Then he encounters a boy—and he realizes nothing is what he thought it was, neither the past nor the present.